How can you support this site?
Easy! if you see a link below that interests you, please click it.


---
Home of the Shortest Stories Ever Told!
---
Six Word Stories
Welcome to my page of six word stories!
A page full of bite-sized stories for when you just don't have time
for an opus magnum...
---
Past misadventures led to present memories.
I need you more than oxygen.
Moon chases sun chases moon.
We live together in different worlds.
Tiny termites ate my huge house.
A tourist in his own kitchen.
Washing machines only eat left socks.
Mosquito buffet: All they can eat.
Misinformed Satanists summoned a Tasmanian Devil.
I fell. I bruised the earth.
Mr. PotatoHead the cannibal loves fries.
She stole my heart and wallet.
Humble pie made with false humility.
I'm always awake in my dreams.
My bathroom scales are ruthlessly truthful.
Do ghostly wolves haunt in packs?
Work over. Let the fun begin!
Took stupid to a new level.
My final breath lasted an eternity.
Hard boiled thugs walking on eggshells.
---
Sometimes a few six word stories work as a set, revealing a little more with each one. I am just starting to experiment with the power of six word stories multiplied!
I love the way she leaves.
I prefer the way she arrives.
---
These short stories sometimes develop in themes. Here are my current themes.
Famous Last Words
No way's that rabbit rabid.
Of course these mushrooms are safe.
Perhaps if I added lighter fluid.
---
Undead Stories
friends don't let zombies eat drunks.
Don't let zombies pick your brain.
faster they run, tastier they are. (Ancient zombie proverb)
Never say "Bite Me" to vampires.
---
This page contains the shortest fiction I have created. Try writing six word fiction yourself. It's quite a challenge fitting even a simple concept into each tiny story.
---
This website contains just a little of my extensive collection of short fiction.
If you are interested in purchasing stories for publication or hiring me to
write for you on a freelance basis or would like to use
fiction from this site for commercial purposes, please Email Me.


---
Navigation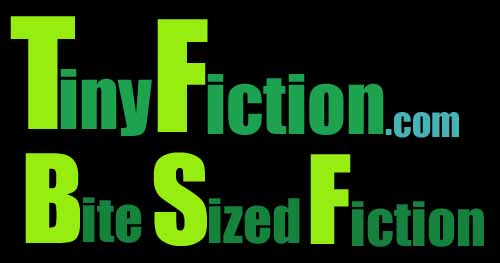 A great way to support this site is to click on any of the following ads that interest you



All content on this site is protected by Federal Copyright law.
No content to be reproduced without written permission. Contact me for more details.