Navigation
Tiny Fiction






Other Nonsense





Links etc.








How can you support this site?
Easy! if you see a link below that interests you, please click it.


---
Home of the Shortest Stories Ever Told!
---
Nine Word Stories
Welcome to my page of nine word stories!
A page full of bite-sized stories that are just a bit longer than six word stories. Even with those extra words these are still some of the shortest short stories on the planet!
---
They filled the long uncomfortable pauses with prattled nonsense.
I'm staring into space missing staring into your eyes.
The tongue depressor worked. My mouth is blue.
Once you let me cry on this cold shoulder.
Hard rock is no match for soft, persistent water.
Fashion conscious mobsters stenciled their logos on concrete boots.
There's nothing to fear except fear itself. And zombies.
Winter sunrise. Dusted with snow and bathed in gold.
He acted as if she was on the menu.
Walk in my shoes and understand my calloused heart.
Often the shortest speeches are the ones that count.
Bees drinking mead. Thinking "why didn't we invent this?"
The balloon punctured and the world got dangerously close.
Wait till I die before dancing on my grave.
---
Thanks for reading my short fiction. I hope these tiny tales inspire you to write your own tiny stories.
---
This website contains just a little of my extensive collection of short fiction.
If you are interested in purchasing stories for publication or hiring me to
write for you on a freelance basis or would like to use
fiction from this site for commercial purposes, please Email Me.


---
Navigation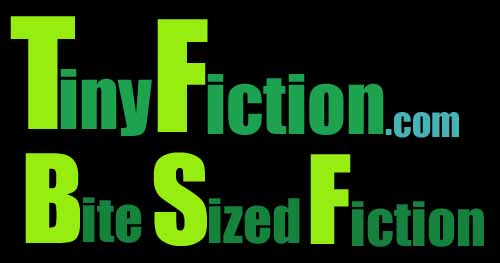 A great way to support this site is to click on any of the following ads that interest you



All content on this site is protected by Federal Copyright law.
No content to be reproduced without written permission. Contact me for more details.