How can you support this site?
Easy! if you see a link below that interests you, please click it.


---
Home of the Shortest Stories Ever Told!
---
Nuggets Of Wisdom
I know you all hang on my every word.
Here's another reason to do so!
I'll share my nuggets of wisdom with you, if you listen close.

---
Glass
More than two pieces of broken glass in your sandwich is a trend
Probably bset to stop eating it.

---
Get Through The Day
Every weekday morning convince yourself it's Friday
Your day will be a lot brighter and happier!
And the next day, when you realize you conned yourself the previous day, go back to the start...
"That's a bummer, but at least today really IS Friday..."
---
Bad Choices
Never use a doctor whose website links to a funeral home.
The same applies to restaurants!

---
Get Through The Day
Work is a lot more bearable if you unplug your phone and 'break' your email
and Instant Messenger client
---
Two Tenets of Computing
I can distill my years of experience in IT into 2 simple-to-follow tenets
Follow these and you'll never go wrong!
They also apply to general life

Never, ever change anything
If you really must change something, refer to Tenet 1.
---
Moving Hazard
People who drive off with their hazard lights still on count as "Truth In Advertising".
---
More Fun
Don't miss out on the Scottish Highland Games just because it's raining.
What can be more fun than watching someone in a kilt, up to her / his knees in mud, wrestling with a waterlogged telegraph pole?
---
Sudden Changes of Direction
Hide the New York Best seller list from your manager.
Unless you like attending a PowerPoint presentation and being expected to adopt the latest crazed organizational fad!
---
Project Management Tip Number 1
Go over-budget on your project early. That way you have more time to catch up.
Why not kick the whole thing off with a nice fancy party?
---
Weather Whines
It's acceptable to have a little complaint about weather in Winter.
Or you can gripe about the weather in Summer.
But if you do both, please exit my presence immediately - and go to live in San Diego.
---
Snacking
Never look at the nutritional information when you are half way through a snack.
---
Wash Your Hands
People in the catering industry who need to be reminded to wash their hands
in the bathroom before returning to prepare food --
Please get a different job.
---
Glass Houses
People in glass houses should
buy curtains, wear clothes, or work out a little.
---
This website contains just a little of my extensive collection of short fiction.
If you are interested in purchasing stories for publication or hiring me to
write for you on a freelance basis or would like to use
fiction from this site for commercial purposes, please Email Me.


---
Navigation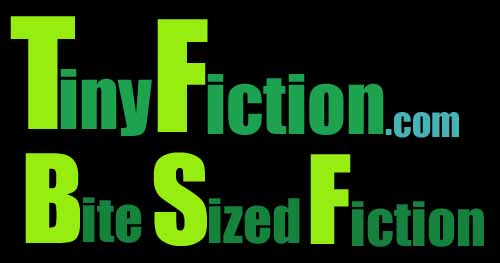 All content on this site is protected by Federal Copyright law.
No content to be reproduced without written permission. Contact me for more details.