How can you support this site?
Easy! if you see a link below that interests you, please click it.


---
Home of the Shortest Stories Ever Told!
---
Welcome to the Tiny Fiction site!
Latest Additions
1/24/2011 - haiku - Errors
1/23/2011 - Twitter Fiction- Quicksand
1/20/2011 - haiku - Obits
1/19/2011 - 55 word story - Rude Awakening
1/18/11 - 55 word story - Cookie Fortunes
1/17/11 - Twitter Fiction - Blood Orange
Do you love fiction but don't have time to read lengthy tomes? Do you enjoy short stories and wonder whether they could be even more succinct? Do you wonder whether fiction could be shorter? More concise?

Bite-sized, even?

Wonder no more!
The fiction on this site has been described in many ways; sudden fiction, flash fiction, micro-fiction. In essence, though, it follows the central rule of my favourite fiction; stories that have a start, middle and end - and, if possible, a plot twist. All in a compact little story you can read in a few moments. Think of this as the work here as shorter short stories.

I've been writing short stories for many years, and thoroughly enjoying myself. But fiction without an audience is a pointless exercise. I always wanted to publish my short fiction. Along came the Internet and its marvellous capacity for self publishing. So here we are! On a fictional website.
I encourage you to visit often, because I plan to update the site frequently.
Watch my style evolve!

A brief history of brief fiction.
How did I choose each of the styles I write? Briefly, here are the stories behind the stories.


I discovered the concept of 55 word stories during a holiday, and started writing them to hone my wordsmithing skills and to counteract my awful habit of never completing my short stories. At the time, they seemed to represent the ultimate brevity. I still love writing these tiny fictional nuggets.


Then along came Twitter. And with it, a method to disseminate bite-sized messages in an easy manner. I found that fiction could be created within its limits (140 characters) and started to publish very short stories through my Twitter username Tiny Fiction. I still tweet much of my new work, and encourage you to follow me to see new stories before they hit this site.

Some of my tiniest stories will be published only on Twitter. Some will only appear on this site. If you like my worth and want to read my latest tiny fiction, I would check both.

Haiku

The severe character limitation wasn't just great for tiny prose pieces. It also lends itself beautifully to Haiku - the Japanese art form that Westerners adapted by making three line poems with rigid syllable counts in each line).

Many other tweeters were developing haiku at the same time - and some of us abandoned the original requirement that haikus are restricted to subjects found in nature. We are a new breed are Haiku-Punks, stretching those little syllables as far as they can go. Strictly, this form is called senyru, but we still use the term haiku because more people relate to it.





I have also dabbled with short poetry. I have included some of my work to give you a taste of bite sized poetry.

Nonsense

You can tell from my short stories that I have a sense of humour. I included some short nonsense work in the site to make sure there's something here for everyone.
---
This work is presented for your enjoyment and inspiration. Please remember that it took a lot of effort to create this work, and all of it is protected by Copyright. If you want to republish any work from this site, contact me first. Please also remember this all the stories on this site are fictional. None of them actually happened. Which, for the most part, is just as well really.

I am always interested in your opinion. Please let me know your thoughts!

If you are looking for a freelance fiction writer for any projects, or would like to purchase the use of my work for commercial or personal use, please let me know.

Finally, if you'd like to share links to other fiction websites (I link to yours, you link to mine), please send me a note with your URL so we can discuss it.


Fiction Categories
55 Word Stories
Haiku
Twitter Sized Stories(140 characters or less)
Six Word Stories
Nine Word Stories
Short Poetry

Your Opinion Matters
I welcome comments about the content of this website.
You'll find 'email me' buttons on every page. Please share your comments along
with the name you'd like associated with them if I post them on the site.
You can ask to be anonymous, or make up a username if you like.
Why not send a comment now?
---
This website contains just a little of my extensive collection of short fiction.
If you are interested in purchasing stories for publication or hiring me to
write for you on a freelance basis or would like to use
fiction from this site for commercial purposes, please Email Me.


---
Navigation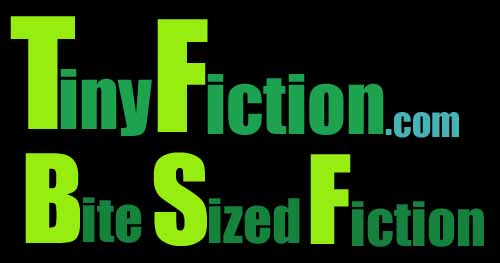 A great way to support this site and keep the flash fiction flowing is to use the link below for your Google searches.




All content on this site is protected by Federal Copyright law.
No content to be reproduced without written permission. Contact me for more details.